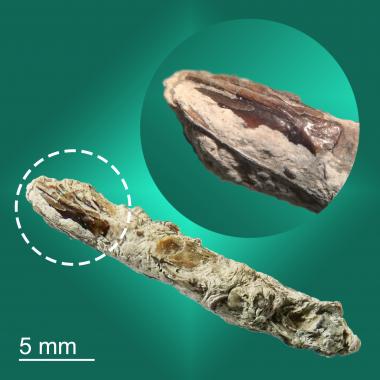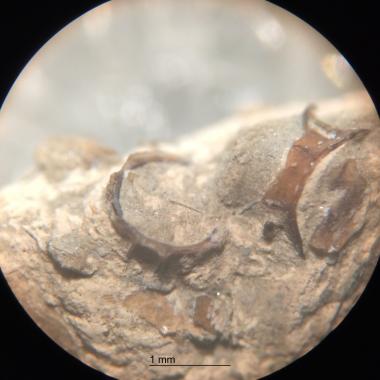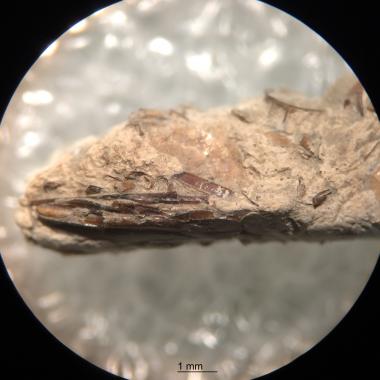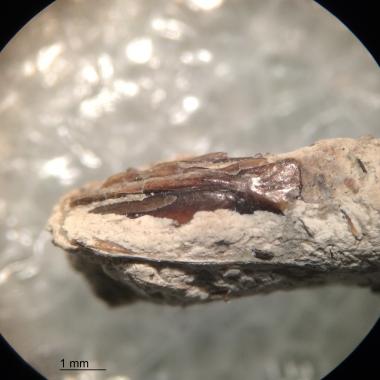 Inclusions:
Fish vertebrae
Decapod (Shrimp) tail
Location:
Orton Pit
Peterborough, Cambridgeshire, England
United Kingdom
GB
This coprolite is loaded with vertebrae and other fishy parts, including a fish tail. The second photo is made up of a bunch of microscopic photos stitched together. On the third image from the top in the second photo, part of a fish tail is visible on the left end of the coprolite.