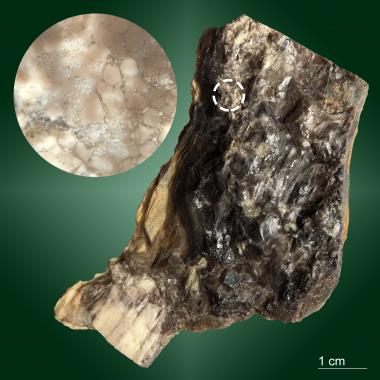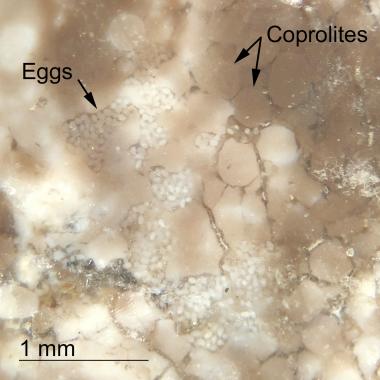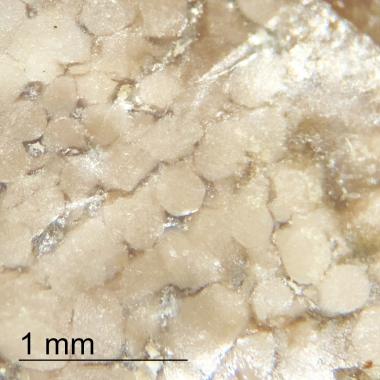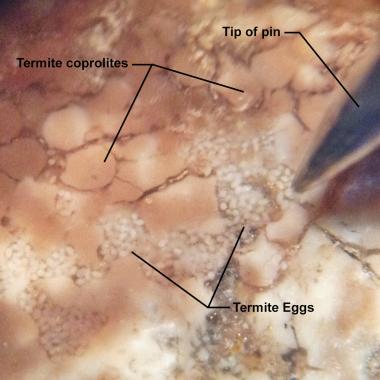 Location:
Nowopskow (Lugansk Gebiet)
Ukraine
UA
Dimensions:
Average coprolite size: 0.2 mm dia. x 0.4 mm long
Modern dampwood termites are known to line their nests with fecal pellets. These fossilized eggs (white) surrounded by coprolites (pinkish) in these microscopic views of Paleocene poo prove this practice had been handed down for millions of years.  The opalized gymnosperm wood containing these little gems was found in ancient marine sediments. 
Information about the location, geology and plants from this location can be found at THIS website.