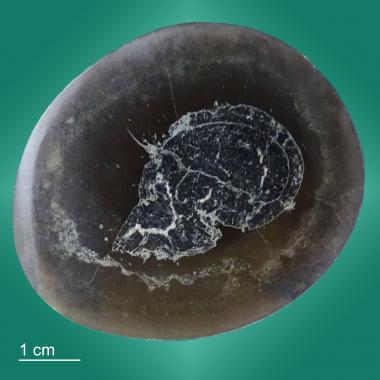 Location:
Lothian, Midlothian, Scotland
United Kingdom
GB
Coprolites such as this one are preserved in siderite nodules. Collectors gather the nodules up at low tide. They are then split and polished in order to show off the coprolite inside. This one look a bit like the profile of a human skull!
This is the same type of coprolite that was used to create William Buckland's coprolite table.