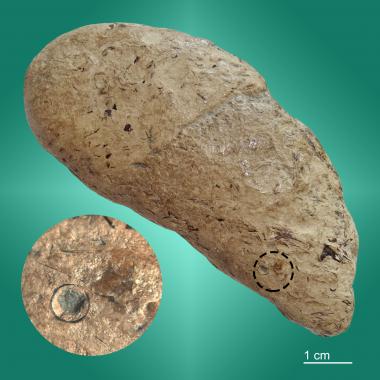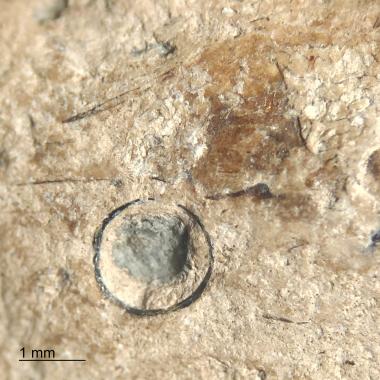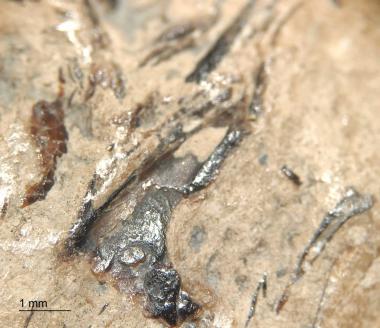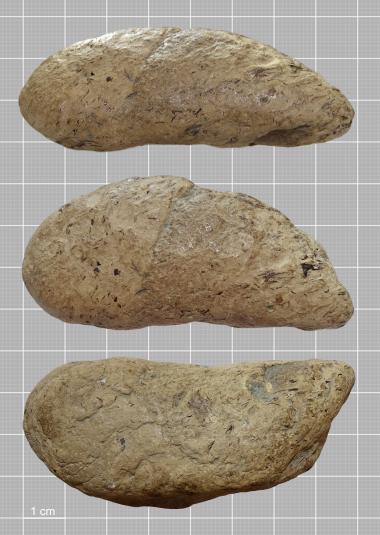 Inclusions:
Fish scales
Fish skull and jaw fragments
Fish vertebrae
Location:
Church Cliff Bay
Lyme Regis
United Kingdom
GB
Dimensions:
35 mm across x 78 mm long x 26 mm high
This specimen has been highly abraded by the surf at Church Cliff Bay.  Because of this, it is hard to tell for sure if it is a spiral coprolite. My best guess is yes. Numerous undigested fish remains are visible on the surface.