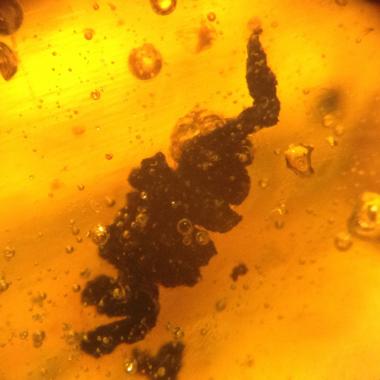 Location:
Cordillera Septentrional
La Cumbre
Dominican Republic
DO
Dimensions:
The fecal mass measures 4 mm x 1 mm dia. at the widest. The extrusion dia. measures 0.2 mm.
Entombed in the resin of a prehistoric tree called Hymenaea protera, this tiny coprolite is likely from a small rodent that "had to go" between 17 and 20 million years ago.  It is roughly the same size as the tiny droppings left behind by the mice we see today.