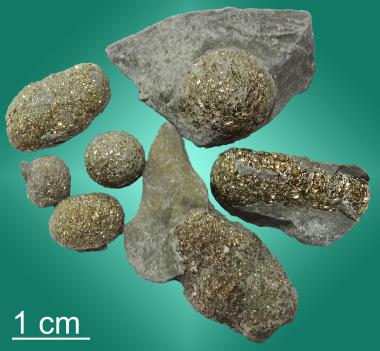 Location:
Kowala Quarry, Holly Cross Mountains,
Kielce Region, Świętokrzyskie Voivodeship
Poland
PL
These pyrite nodules could be what is left after sulfate reducing micro organisms were through with fish poop. When fecal matter is pyritized, it is really hard to tell if it ever was really poop. Perhaps we will find inclusions if we cut these open. Stay tuned!