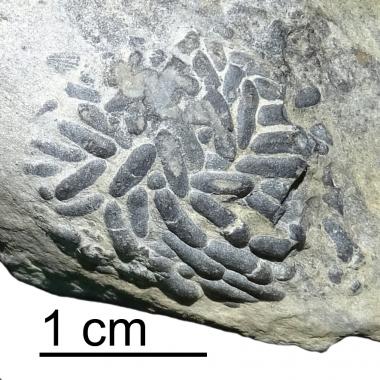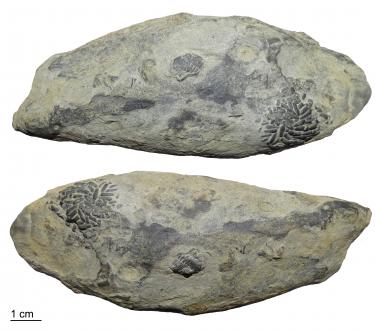 Location:
La Meignanne, Maine-et-Loire
France
FR
This pile of coprolite pellets is neatly arranged. It is possible this were pushed out of a burrow by it's inhabitant. I am in the process of removing some of the schist matrix from the underside in order to see if an animal is present below. We don't know what animal deposited this pile of fossil poop; however trilobites are among the candidates. 
This specimen was found by Franis Loth.