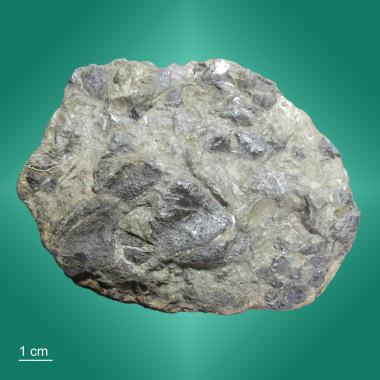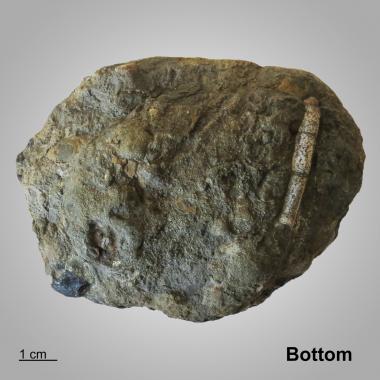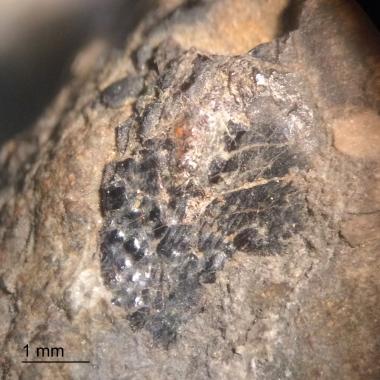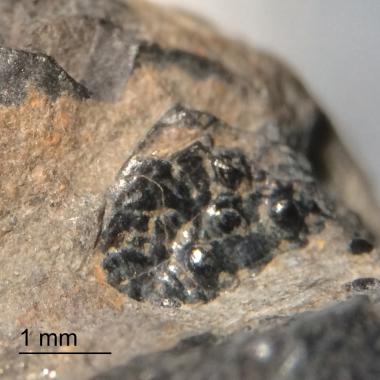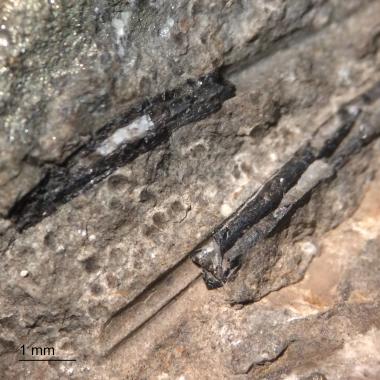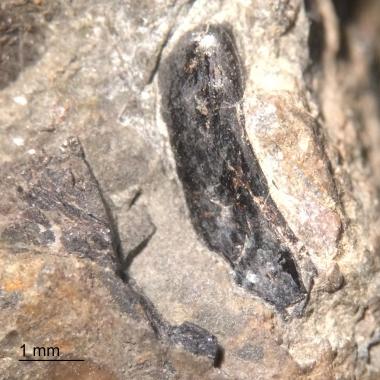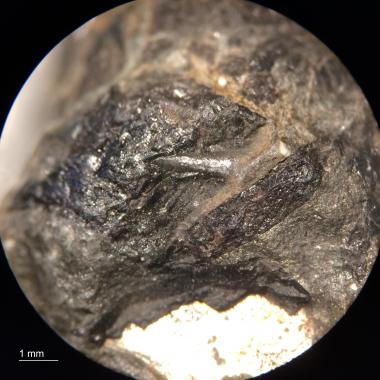 Location:
Brook Bay, Isle of Wight
United Kingdom
GB
Dimensions:
98 mm x 76 mm x 29 mm at its thickest point
Because of the density of the bone inclusions, it is possible that this isn't a coprolite at all. It may be fossilized vomit, known as a regurgitalite. The dark colored bone fragment inclusions appear to be from a large fish. 
The Baryonyx is one fish-eating dinosaur known to have dined in this area.