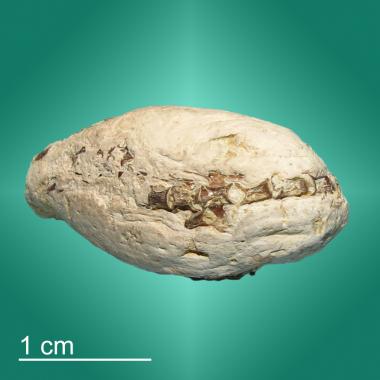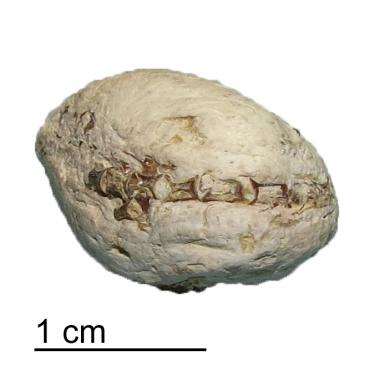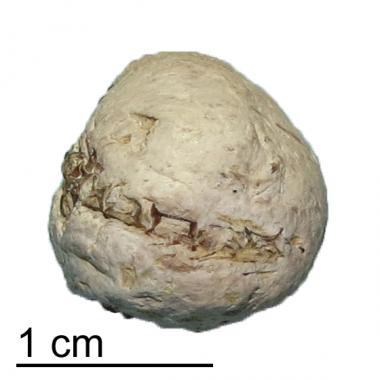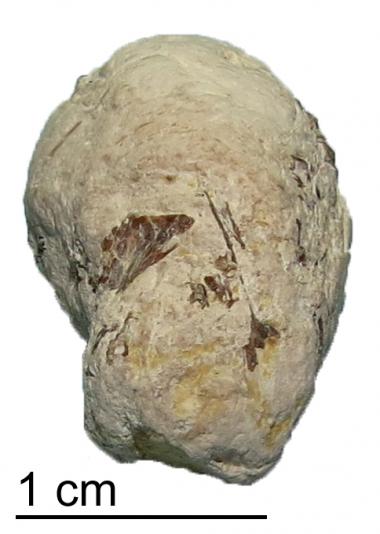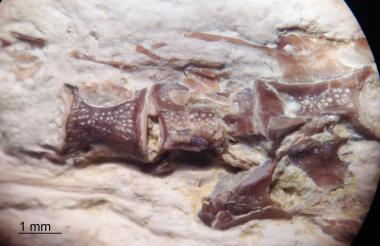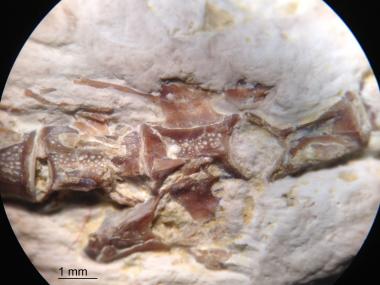 Inclusions:
Articulated fish vertebrae
Location:
Lewisville
,
TX
United States
Texas US
Dimensions:
Overall: 32 mm x 16 mm x 15 mm
The poopetrator of this coprolite obviously didn't chew its food. The coprolite itself has a soft, chalky texture with numerous bone inclusions. What is really interesting is that 28 mm of articulated vertebrae is clearly visible along the side and end. Each individual vertebra measures approximately 1.25 mm in diameter and 0.75 mm in length. This is one of the numerous specimens collected by Ron Ritchie in 1999 while surveying an area cleared to build an elementary school.
Latitude: 33.046233000000
Longitude: -96.994174000000