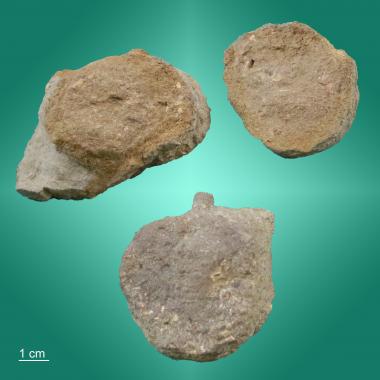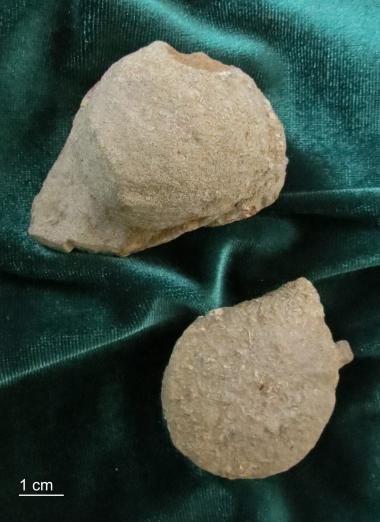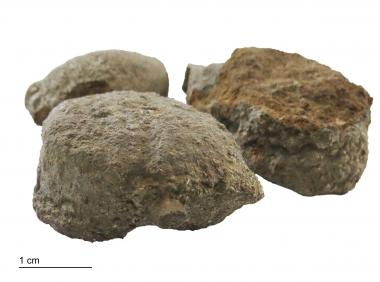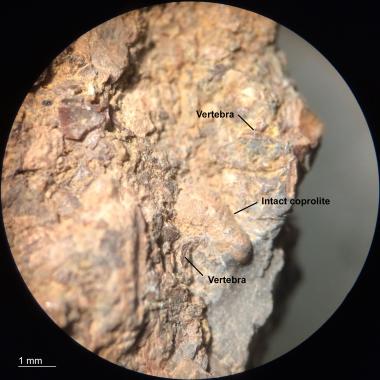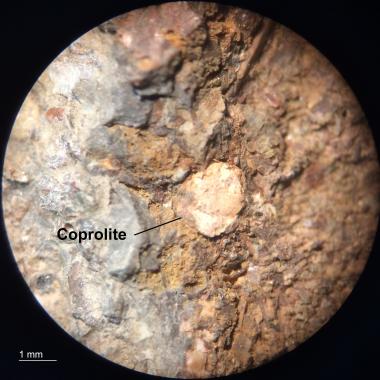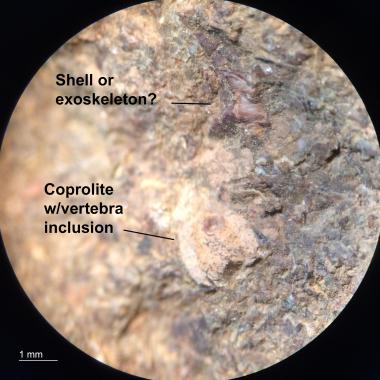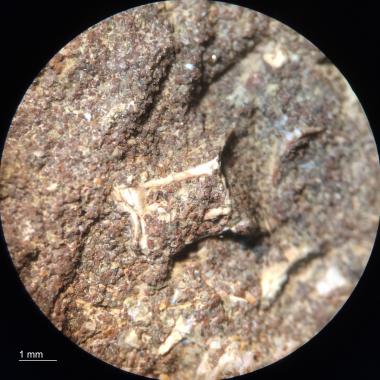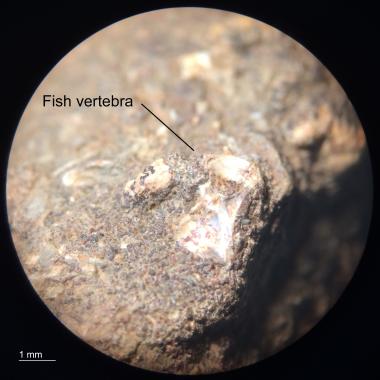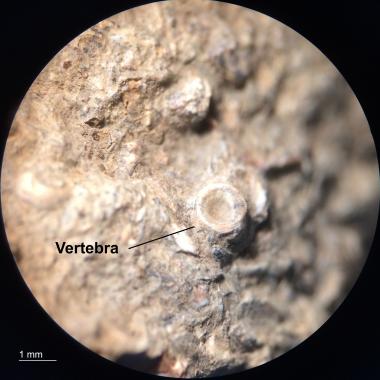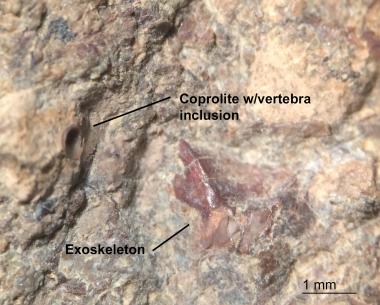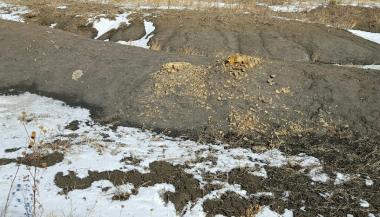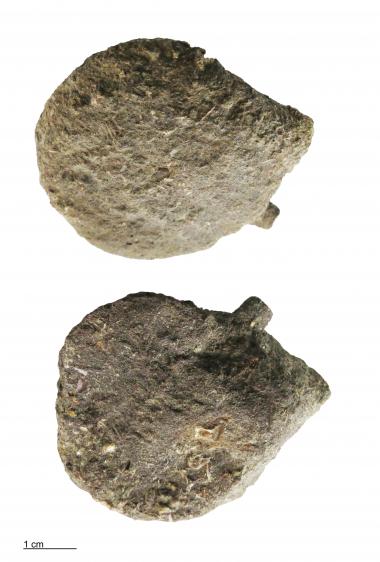 Inclusions:
Fish bones
Crustacean exoskeleton elements
Coprolite pellets
Location:
Union County
,
NM
United States
New Mexico US
These and a few other burrows were originally thought to be coprolites. When discovered, they looked like a pile of horse poop. Closer examination showed they have a granular composition. Coprolites generally have a fine, homogeneous texture. On the bright side, they do contain coprolite pellets along with fish bones, and bits of crustacean exoskeleton. One of the tiny coprolites even has a fish vertebra inclusion! How fun is that?
Found by Curtis Scott.
Latitude: 36.372433400000
Longitude: -103.358728800000