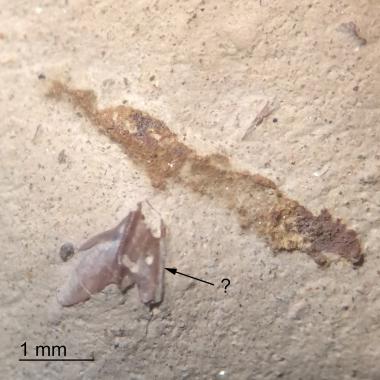 Inclusions:
Coprolite
Crustacean exoskeleton
Fish bones
Location:
Haute-Marne, Eclaron
France
FR
Presumably discovered August 21, 1856, this "coprolite" is not a coprolite at all. The good news is that it does contain coprolites. Because it contains prehistoric fecal pellets, crustacean bits and fish bones, it is most likely a burrow of sorts. Notice the granular texture? This specimen feels a little gritty. That is another indication that this is an infilled burrow or cast. Carnivore coprolites generally have a very fine, homogeneous composition. In areas free of matrix, they generally feel smooth to the touch.